Each culture has a tea tradition, with various sets of utensils and preparation techniques featured in the scene. More than a common beverage, a cup of tea does help with psychological well-being. It works as an anecdote of stress, helping your mind maintain the much-required calm and peace. Be it any time of the day, tea help declutter and relax the brain from the complex situation one is stuck into. Considering the efficient contribution of tea in letting you relax, here are the 7 best tea blends you can trust.
Chamomile Tea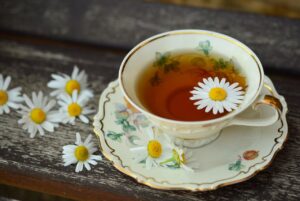 Looking into the affluent past of Chamomile as an individual entity, it has long been helping humankind as a healing medicine with myriad features. In the early days, Chamomile, as traditional medicine, did treat wounds, eczema, gout, ulcers, skin irritations, canker sores, neuralgia, bruises, burns, sciatica, rheumatic pain, and mastitis. Moving on, for the stressed brain, Chamomile in the form of tea does aid in the elimination of anxiety. It calms down the nerves. People suffering from hysteria, insomnia, sleep problems, and nightmares can try this tea before bed for steady relief.
Ashwagandha Tea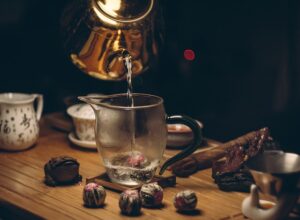 'Withania somnifera,' or Ashwagandha, is a herb with all the properties that can help people deal with infectious diseases, radiation, pollution, and common ailments. Owing to the greatest benefits, Ashwagandha has quite a demand in the market and is available as teas, pills, powders, capsules, and elixirs. Moving on to the list of best tea blends, Ashwagandha tea has the most consistent fan base, given the less time it requires in preparation, backed with more contributing factors. Having ashwagandha tea helps the body cope with stress and anxiety. It reduces the activity of HPA (hypothalamic-pituitary-adrenal axis), which monitors the stress response.
Ginseng Tea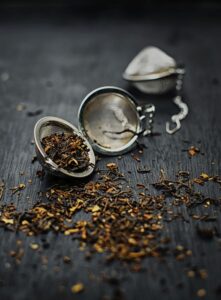 Ginseng tea is rich in antioxidant levels and available in two types, American Ginseng and Korean Ginseng. Drinking this tea will amplify the immune system, improve mental well-being, and enhance energy levels. Also, the same is concluded as an optimum source of the necessary minerals, vitamins, potassium, and manganese. As per Chinese traditional medical practices, this herbal tea, among the other best tea blends, does help strengthen the 'Qi.' It is an essential attribute and does help balance life besides treating various physical and mental ailments. Of all the special effects, Ginseng tea reduces stress and stress-induced depression.
Lavender Tea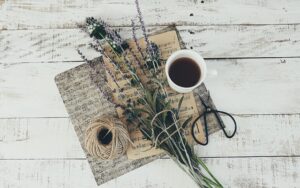 It is a proven fact that Lavender aromatherapy help calm nerves and reduce all those feelings of anxiety. The similar effect you get to experience by having the tea, choosing this one among the best tea blends. As per studies, there are compounds in Lavender that can stimulate certain areas in the brain, influencing the transmission of impulses of the brain cells. The entire system contributes towards a mood boost as an aftermath of the calming effect offered by the tea.
Rose Tea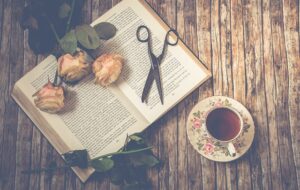 Rose tea comprises dried Rose buds and petals brewed in tea form. As per studies, the water extracts of Rose flowers come with painkilling and anti-inflammatory techniques, besides helping your body with proper hydration. Among all, the 'Rosa damascena' species of Rose flower, with its analgesic (pain relieving) properties, does help people get rid of immense psychological stress. Besides anxiety and depression, it also aids in reducing the risk of cancer, promotes hair growth, helps monitor diabetes, and contributes towards weight loss. With everything working just as you want, you will naturally be in a good mood and the right balance required for mental health.
Valerian Tea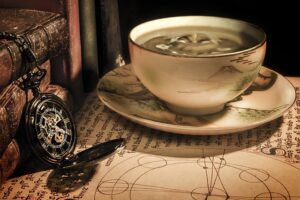 Valerian root extracts are already famous over-the-counter medicine in Germany, Switzerland, Belgium, Italy, and France, helping you with various stress levels. Having it as tea certainly contributes to greater levels of peace and calmness. As per studies, Valerian is quite effective for treating depression and anxiety among women in their menopausal stage. Other than tea, Valerian, a perennial herb indigenous to Asia, Europe, and North America, has made its way to the list of food supplements in the USA with contraindications in use.
Rooibos Tea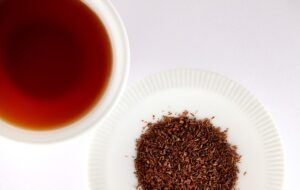 Last, in the list of best tea blends, Rooibos tea is famous for its stress-relieving properties and adequate ability to eliminate anxiety. According to scientists, Rooibos tea (descending from South Africa) contains nothofagin and aspalathin, the two antioxidants that can limit cortisol production. This is a stress hormone produced by the adrenal gland. Also, the best part is that Rooibos tea is a caffeine-free drink, helping the body relax. A cup of tea before bed will facilitate amplified sleep levels.
So that is all with the best tea blends, helping you calm those hammering effects in your brain induced by stress and anxiety. Also, the ones listed here help, with great skin and hair, boosting your self-confidence multi-folds. Overall, the teas offer a comprehensive glow-up strategy. You are bound to be in a good mood and have better mental health all the time.