The most iconic doll of the century, "Barbie," was introduced to the world in March 1959. As the first doll to sport full women-like features, Barbie wore a striped black and white bathing suit, a sassy blonde ponytail, and pouty lips. The doll was all about the thought process of Ruth Handler, who co-founded Mattel with her husband, Elliot. When looking at Barbie over the ages it has undergone a lot of changes with time. But each Barbie doll has continued to inspire small girls in the best way possible. Allowing them to have choices and dream of a future they want.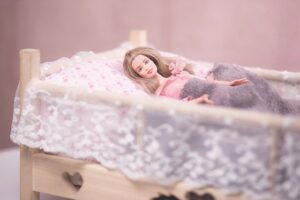 Barbie is modern. She knows what she wants and loves dressing up and experimenting with her clothes. On March 9th, Barbie celebrates her birthday. Over the years, the doll, otherwise known as "Barbara Millicent Roberts," has continued to reflect the social evolution of women.
Barbie Over The Ages! Interesting Facts About Barbie's Life
From the very day of its launch, the Barbie doll has been subjected to various controversies. Still, the makers did continue to launch new editions of Barbie, where the beauty portrayed women at their best.
Back Story Of Barbie
The creator of Barbie, Ruth Handler, saw her young daughter, "Barbara" play with paper (make-believe) dolls portraying adult women-like features. With time she realized that there was a huge void space in the market for children's toys that would help little girls imagine the future. A comic strip character of German origin inspired Barbie's appearance – the "Bild Lilli" doll. Men bought it as a gag gift from tobacco shops, which later became hugely popular among children. "Mattel. Inc" bought rights to "Bild Lilli" and developed their version of Barbie.
Barbie & Ken
On 11th March 1961, Mattel Inc founders launched "Kenneth Sean Carson" or the "Ken doll" as the official boyfriend of Barbie. As a fictional character, Ken has his roots in the fictional town of Willows, Wisconsin. For buyers, Ken was available in both blonde and brunette forms. The company, in 1973, went on to introduce the Mod hair Ken – the first one to have rooted hair.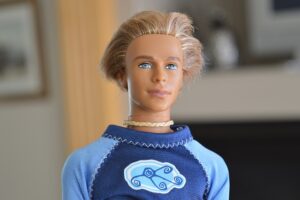 Also, the doll came with a mustache, a side bun, and a beard that one can attach or keep as it is. Ken and Barbie, over the ages, were inseparable. The company launched new editions of these fashion dolls, portraying the latest fashion of that era. And stuck in the game, Barbie and Ken broke up in 2004, following the celebrity breakups and easy move on being in trend then.
Barbie With Her Friends And Family
While Ken continues to be the official boyfriend, of Barbie, in 1963, Mattel Toys did give Barbie a best friend known as "Midge Hadley." And a year later, in 1964, she got a little sister "Skipper Roberts." Christie (1968) was the first-ever Black friend of Barbie. Coming to the parent's part, Barbie never had one. And some believe her parent-less status makes it more attractive for young girls to dream and create a life of their own.
Barbie Over The Ages – Following Different Careers And Latest Trends
Barbie over the ages, has been seen making many changes in her career, around 200. In 1965 the first astronaut, Barbie, existed four years after Neil Armstrong set his feet on the Moon. Since then, there has been no looking back. During the 60s, she started as a fashion designer. She became an astronaut, flight attendant, registered nurse, surgeon, fashion model, aerobic instructor, etc., all the professions that Barbie has chosen.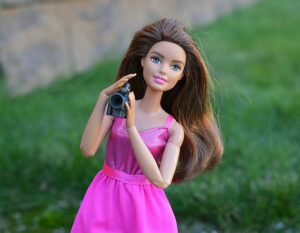 The creator of Barbie imagined the doll as everything a woman could do to establish herself in society. The aim was to empower young girls to prioritize their wants. So the doll went on getting re-launched, portraying the most famous trend of each era. Coming to portraying human-like existence, supermodel Twiggy was the first celebrity to get a Barbie made in her likeness. Later, celebrities like JK Rowling, Audrey Hepburn, and Cher also went on to have Barbie dolls after them.
Barbie Over The Ages – Among Many Firsts
Even though Barbie, over the ages, continued with her differential career choices and lifestyle trends, too-good-to-be real body proportions made people question her being a role model for young girls. However, Mattel came up with new additions to Barbie's life, and they all focused on helping young girls live free with full confidence.
In 2012, the company executed its Ella doll, "Chemo Barbie." She has her selection of wigs and multiple outfits. The aim was to help young girls fighting against Cancer come to terms with their situation and physical outlook. Instead of putting Ella dolls on sale, the company distributed those throughout various hospitals.
And the latest addition to the line, the company has decided to launch its first-ever Barbie doll with Down syndrome. The focus is to help children see themselves in Barbie. The brand has joined hands with NDSS (National Down Syndrome Society), and the physical features of each Barbie doll have been reviewed by medical professionals, ensuring further accuracy.
Decades after its first launch, the Barbie doll continues to be the most inclusive doll project in the market, with 175 varieties and looks to offer. Every child will see themselves in the Barbie line, gaining inspiration and the courage to dream.