Hobbies can make the human mind get rid of anxiety and stress. Well, have you heard about the great British baking show? The show has run successfully for 13 consecutive seasons since its premiere in 2010. Well, if you are unaware of the show's main theme, there is no harm in getting insights.
As the name shows, participants try three weekly baking recipes to proceed to the next round. And eventually, with the turn of events, one of them gets crowned the best amateur baker in Britain.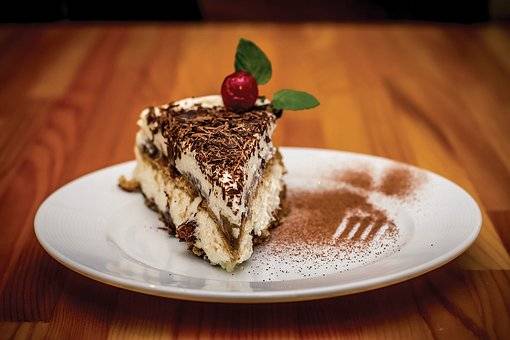 Well, this marks the level and importance of the art of baking in the human world, and you are never too old to start with the same.
Irrespective of whether you aspire to be on the show or want to treat your loved ones with some lip-smacking recipes, the art of baking will save the day. But you must be sure of the technicalities and substitute for baking powder.
Does Baking Help With Anxiety And Stress?
Most of the time, we are stressed because the situation around us is chaotic and far beyond our control. Human brains act differently in such cases and give up. Baking has proven to have calming and rewarding effects on individual minds during those times.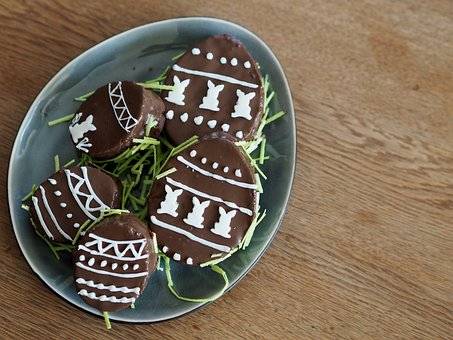 Individuals participating in baking and cooking activities have lower stress hormones (cortisol, dopamine, and epinephrine) than others. So as the question comes out, "Does baking help with anxiety and stress?" Yes, it does, and the points mentioned below provide adequate elaboration.
Baking Helps With Organizational Skills
Once you have decided to bake, the next step is to make a list, grab your shopping bag, wallet, and coat, and walk to the marketplace nearby. This is an organized activity, and each action is chronologically in sync with the next. Your scattered brain will learn to calm down and focus on one activity at a time.
An anxious mind tries to multi-task all the while, getting all confused and doing the wrong things. However, a planned approach makes it all better. And most importantly, the items required in baking are unique, and there is no way you can get confused between a baking sheet and aluminum foil.
Offers A Calming Effect Over Anxiety And Stress
Humans like to receive recognition and rewards from their loved ones. It is a natural therapy for the brain to overcome stress and anxiety. Also, sometimes we do not find enough words to express our gratitude for someone, and it is always fruitful to bake a cake under such a condition.
As we bake, the fulfilling aroma spells out, and everyone gets to relieve their nerve and wait for the sweet relish they will be treated with ahead. Once you are done with your part and have served the output, now comes the time when you get all the rewards, and your anxiety level disappears.
Enhances The Creative Side
Becoming a pro at baking takes practice, patience, and consistency. Let's call it the PPC model for ease of usage. You have a huge scope to experiment and learn about different flavors in baking. Not that each trial will be successful, but you will discover something new.
Also, the best part is all these creative experiences are yours to keep. It will help you get busy and bypass the memories which cause stress and anxiety. With time, you will notice positive changes and inner battles smoothing out.
Helps With Relationship Building
Being alone does trigger a sense of anxiety and negative thoughts. And you can shrug off the same by making new friends. What better it can be to bake a delicious cake for your new mates at the office or the family living in the flat next door?
Also, after an argument with the people at home, you can bake something for them and let that hard feeling fly away. So by the end of the day, you all are a happy family with a picture-perfect smile.
Stimulates The Inner Senses
Psychologists find baking to trigger all our five senses sight, touch, smell, sound, and taste. Even before the cake or the tart is ready, you need to smell the ingredients and the half-finished products to maintain consistency with the flavors of concern.
Also known as the "Proust effect," baking triggers a person's olfactory memory and encourages them to come up with the exact taste. This is how humans, even in difficult situations, relate to their memories from the past, bringing down stress and anxiety levels. Also, time and again, this has acted as a confidence boost, helping people relive their glorious days.
Top Three Delicious Cake-Baking Recipes – Valentine's Day 2023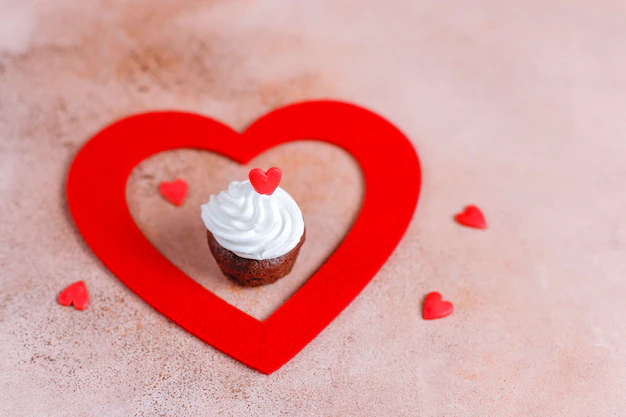 While sending a happy valentines Day gif to your loved one is cool. But personal gestures are always special. So why not try and bake a cake for your loved one this Valentine's? Listed below are the three love-filled cake recipes that will surely stand top among all the other valentines Day ideas. So without wasting any time further, bake on!
Hidden Heart Cake
Well, your partner knows you are in love, but little do they know where the heart is! Now is the time that you will make them find out and spoil alert. It's going to be messy!
Ingredients
175g x 2 Softened unsalted butter
175g x 2 castor sugar (golden)
Six large eggs
140g x 2 flour 9self raising)
2 x ½ baking powder
3tbsp of cocoa powder
85g x 2 ground almond
100ml x 2 milk
Vanilla extract 3tsp
Red food coloring 28ml bottle or you can also use ½ tsp gel (red food coloring)
Icing
Dark chocolate 200gm shall be finely chopped
Double cream 100ml
Unsalted butter 50g
Pink sprinkles
Method
The steps are as follows
Step 1:
Preheat the oven to 160 degrees C. Now grease a 900g loaf tin and line the same with baking paper. Carry on mixing 175g sugar and 175g butter unless fluffy. Beat three eggs and start pouring in a little at a time. Mix ½tsp baking powder, flour 140g of, and cocoa. Now fold in the butter mixture, adding almonds. Take 100ml milk, vanilla extract (1 ½ tsp), and all the food coloring. Mix well until evenly colored.
Step 2:
Pour the batter into the greased tin and bake for one hour and ten minutes. Leave the cake in the tin to cool and transfer to a wired rack. When the cake is completely cool, cut out 4cm slices. From each piece, cut out hearts using a 5cm heart-shaped cutter.
Step 3:
Follow step one and create another batter. Do not add cocoa or food coloring to this. Pour 3/4th of the mixture into the prepared loaf tin and push the hearts (in a vertical direction) in the same. Now you can pour the remaining mixture and bake for one hour. Again cool for ten minutes and transfer into the wire rack.
Step 4:
Start heating all the ingredients on low heat and combine. Leave to cool, and then start spreading over the cake. Decorate with sprinkles.
Cream and Cookies Mug Cake
Suppose you are not into big-sized desserts and looking for something more portioned and easy to carry. Mug cakes can be a great option. Also, the best thing about the cream and cookies mug cake is that it can be prepared only within a minute.
Ingredients:
Four 4tsp
Sugar 4 tsp
Baking powder 1/8tsp
Oreo-styled cookies, 2 in crushed form. One extra to garnish
Almond milk 4tsp
Oil 1tsp
Method
The steps are as follows
Mix all the ingredients in a microwave-safe mug and add crushed cookies.
Put the mug in the microwave for one minute.
Once done with the cooking part, add some crushed cookies at the top.
Neapolitan Cupcakes
Love is the day's theme, and what better way to top it off than with cuteness? A Neapolitan Cupcake has all that for you! A classic flavor and scrumptious frosting combine to form heaven in your mouth. So let's proceed with the preparation part.
Ingredients
One box of cake mix (white)
One box of brownie mix
For The Strawberry Buttercream
½ cup of chopped strawberries
One cup of cream cheese at room temperature
¼ cup softened butter
3 ½ cups of sugar (powdered)
½ vanilla extract (pure)
Food coloring (Red)
Method
The steps are as follows
Step 1:
Preheat the oven to 350 degrees and use cupcake liners to line 2 muffin pans. Prepare the cake mix and brownie as per the instructions mentioned in the package. Add two tablespoons of brownie batter to the bottom of each cupcake liner. Fill the remaining part with the vanilla cake mix. Bake for twenty minutes, and use a toothpick to check whether it comes out clean.
Step 2:
It is time to prepare the frosting. Smash strawberries by adding them to the food processor. Combine butter and cream cheese, and blend them with your hand until smooth. Now it's time to add powdered sugar and beat until fluffy. Add strawberry and vanilla puree and mix them until settled.
Step 3:
Frost the cupcakes with strawberry frosting.
Well, baking is an art that requires patience and consistency. Also, it teaches you to be calm and take measured steps. In a person prone to anxiety, these traits are majorly missing, and in such a situation, baking makes things easy. Further, the skills of a good baker are always applauded by all. Thus boosting her self-esteem to the next level.