While you are continuing your basic skincare routine, thousands of animals, plants, and marine lives are getting one step closer to extinction. Yes! You heard it right. The branded stuff we rely upon to get that flawless glow on our faces is no less than poison to someone else. Well, you might think of these statements as a bluff and scroll out to click on the notification from your favorite skincare brand running a payday sale of 50%.
Let me guess. You will be browsing through sunscreens, toners, and moisturizers, besides lipsticks, foundations, and highlighters. Also, you were saving money to get those essential products to follow a Korean skincare routine. But that will not change any of the odds.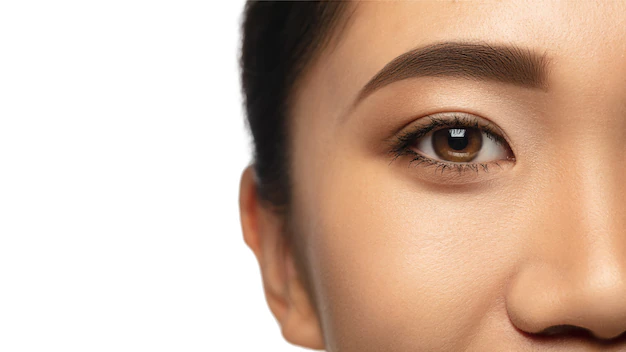 In other words, when you consider buying a product for your skincare routine, please look at the ingredients within, right? And they are something like microbeads, oxybenzone, triclosan, green tea, shea butter, retinol, etc. After going through their effects on your skin, you purchase one. But have you ever thought that the one who heals your skin causes hazards in someone else's life? If not, it's time to act and be that responsible human who cares about environmental balance and animal safety.
If it is still not that convincing, you must check out what others say and how they have already started with the mission of saving mother nature and the animal life cycle.
Ban On The Use Of Sunscreen By Law
On Jan 1, 2021, the sale of sunscreen comprising a few active ingredients was banned in Hawaii. And those who are visiting the place on their international holidays can only carry sunscreens that are reef safe.
Here is a list of ingredients you should consider when carrying sunscreen to Hawaii as part of your skincare routine.
Oxybenzone
Octinoxate
4-Methylbenzylidene camphor
Methylparaben
Butylparaben
Phenoxyethanol
List Of Skincare Ingredients That Are Harmful To The Environment
Although, the pandemic did make us understand the importance of life and how we must never take it for granted. But have we all truly understood the embedded meaning, or is it still a matter of prioritizing oneself without realizing how others are affected? Nonetheless, as a small initiative, here is a list of ingredients that make it difficult for the animals living there.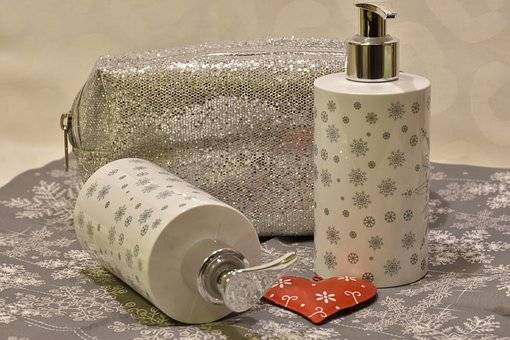 Microbeads:
Microbeads are a base ingredient in scrubs, used for the face and body as part of the skincare routine. After a hectic day, it helps you kick out that grime clogging your pores. However, the ingredient is insoluble in water and is non-degradable. The particular find their way to the ocean floor through sewage pipes. Now you must be thinking, if this is the case, what is the use of installing water treatment plants? Well, the water treatment plants are not to be blamed. The size of the beads is no bigger than five millimeters.
List of countries that have banned microbeads:
Netherlands
Austria
Luxembourg
Sweden
Belgium
The United States of America
Canada
Oxybenzone
Usually found in chemical-based sunscreens, Oxybenzone is the harshest of the enemies to a coral reef colony by the ocean. Also, teaming up with the same, we have Octinoxate. Both form the key component in soaps and body fragrances. Thus making it to the ocean and other water bodies through sewage pipes. From bringing down fertility levels in the fish to causing deformities in baby corals, Oxybenzone cannot be trusted with the environmental balance.
List of countries that have banned or limited the use of Oxybenzone:
Mexico
the USA (Hawaii, Virgin Islands, Key West)
Bonaire
Palau
Aruba
Triclosan
As per research, the accumulation of Triclosan in waterbodies leads to negative effects on crustaceans, algae, and other marine bodies in concern. Also, the land animals coming in contact with such an ingredient were no better.
List of countries that have banned or limited the use of Triclosan:
Austria
Japan
The USA
The nations under the EU
Silicone
You will be blessed with smooth skin and sweat-resistant hydration by using a silicone-based product. However, only you get all the benefits, and the environment has to pay for the cause. This beauty essential has nerve-wracking repercussions on marine animals & plants. Thus affecting the biodiversity hotspots which once used to flourish with life.
List of countries that have banned or limited the use of Silicone:
Parabens
Well, did you notice this storm in the beauty sector, and products have started re-branding with the word "no paraben" written in bold and stroked across? But why? Well, back in the 1920s, the world learned about artificial preservatives. This is paraben, and it can enhance the shelf life of an individual product. However, with time and research, the downside came into focus, which isn't good. The use of paraben can disrupt the hormonal balance in women, and it is even found to derail the natural fertility of marine mammals, tossing off the reproductive ability of the latter.
Here is a list of the various parabens banned in Europe:
Isobutylparaben
Benzylparaben
Isopropylparaben
Phenylparaben
Pentylparaben
List of countries that have banned or limited the use of Parabens:
Environmental Friendly Skincare Ingredients That You Must Invest Into
While the ones mentioned above are problematic and not at all friendly towards the environment, here we have some steady replacements for you to rely on. These are natural ingredients and truly dedicated to understanding "Why is biodiversity important?" So without further ado, let's get going with the elements.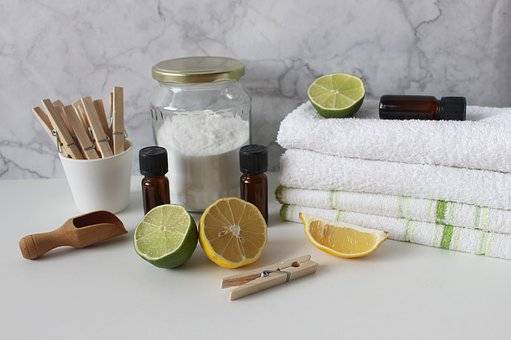 Retinol
You thought it to be a chemical. Nope! You're mistaken. Retinol is the other name for Vitamin A that can be extracted from the animal sources like chicken liver, beef, fish, and egg.
Shea Butter
Shea butter is always good for dry and combination skin and is non-pollutant. The Shea tree is the primary source of the same in the western and eastern sides of Tropical Africa. Even if not mixed up with cosmetic products, one can use Shea butter directly.
Vitamin C
Vitamin C is commonly extracted from fruits and has a lot of health benefits. With time the common ingredient has made it into advanced skincare practices. Here, it not only brightens the skin but also smoothens the same. And because there is no chemical involved, the environment is safe.
Argan Oil
Rich in vitamin E and fatty acids, Argan oil is the modern Elixir. This particular work wonders for those who suffer from acne and skin-related inflammation. In case you are thinking about the environmental effects of the same, well, there is some good news. The source of Argan oil is none other than the Argan tree itself. In other words, you can name it non-refined vegetable oil or "virgin oil."
Green Tea
Packed with antimicrobial compounds and antioxidants, Green tea is quite a healer. The particular is in no way harmful to nature and Mother Earth, and you can always swear by the same for rich, anti-aged, flawless-looking skin.
Jojoba Oil
The source of extraction of jojoba Oil is located in the Sonoran desert, a named plant S. Chinensis. It belongs to the drought-resistant shrub category. If you have sensitive skin, this oil will help you with healing, hydrating, and regenerative outcomes at its best.
Mother nature is always caring and giving. So we also must make sure that she is safe and sound. Remember, you are not alone in this world; others are breathing, too. Therefore, make sure no one has to give up on their life just because you want your skin to glow and hair to shine.