Interviews are inevitable when searching for a job. You must go through several rounds of job interview questions and answers to land an appropriate opportunity. The employer will try to test your skills and make sense of the information you share. All you have to do is be prepared and confident, white answering, and the rest will fall in place. Nevertheless, there are a few other job interview essentials that you should keep in mind. The write-up here tries to help with those. Carry on with your reading task; you will get an appropriate overview.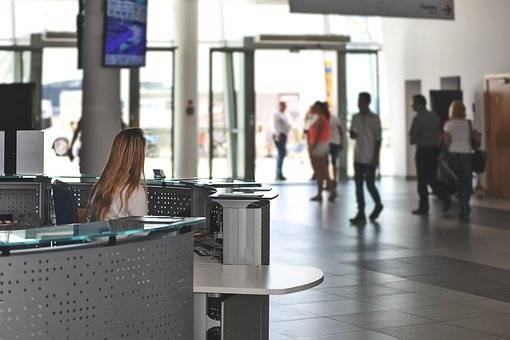 Things To Carry To A Job Interview
Before you land at the main venue, let's help you with the job interview preparation part.
Job Interview Letter
The company you have your scheduled interview with will offer a job interview letter. Do not forget to carry it with you in person. Or else you can save the same in your mail and present it to the authorities in charge or at the reception area to get proper entry.
Your Updated Resume/CV
Most companies shortlist candidates based on their submitted resume/CV with the application form. However, it is always wise to carry a hard copy of your resume when appearing at the job interview your self. Take multiple copies, as you don't know how many interviewers are there.
Portfolio/Work Samples
Certain job interview questions will be asked about your work and related skills when you are a candidate with experience in journalism, architecture, advertising, and graphic design. Present your portfolio or work samples to the board in hard copies or as a PowerPoint presentation. If you have experience working with the client, showcase the positive feedback you have received.
Certificates Of Marks Scored In Exams Given So Far
People ask, "Shall I carry certificates when appearing in a job interview my self?" The answer is an absolute yes! Make sure they are all organized in fixed chronology, and you have answers for any drop years.
Reference Letter
At times, organizations do ask you to present a letter of reference. And for that, you shall be prepared with one. The particular must highlight your skills, decision-making ability, professional commitment, and experience so far in detail. Based on the same, the committee decides on your hiring part.
A Pen & A Notepad
Among all the job interview essentials, a pen and a notepad mark your seriousness and accountability towards the job. Note down the job interview questions and answers that will not let you forget details and enhance the level of engagement multi-folds. Also, in the notepad, you can bring your written questions and pitch them to the employer for a ready solution.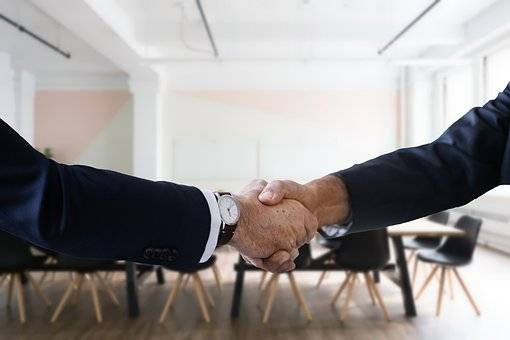 15 Job Interview Essentials To Keep In Mind
Now that you know what to carry, review the job interview tips below and prepare for the final event. The essentials mentioned here will help you prepare before and after the scheduled date.
Consider A Thorough Background Check About The Company
One of the most crucial parts of job interview preparation is learning everything about the organization before the interview. This includes learning about the company's present status, history, number of directors, employee strength, the field of work, and job role.
Enquire About The Dress Code
Often candidates ask, "What color is best for interview, female or male?" Now the main catch here is not the color of your dress or shirt but the choice of clothes. Most companies want you to wear formal to the interview. While discussing your time and date with HR, make sure to enquire about the same.
Get Ready With A Proper Hairstyle
If you wonder, "How should I do my hair for an interview?" Well, try to maintain a simple updo and keep it clean. Some organizations mention full-fledged details about job interview hairstyles and dress codes in their interview letter. Focus on the same for an adequate guide.
Remember Less Is More
Another out of all the job interview essentials, remember to dress your best but keep it minimal. When wearing formal, accessorize your look with a watch and get your shoes to match the outfit. Keep the entire tone black, brown, or nude. If you are wondering, "What makeup is best for interview?" Then the same rule applies, keep it minimal yet elegant.
Be Confident And Optimistic
Be confident while answering job interview questions. Remember, you know it all and will be able to pass through. Recapitulate what you have learned so far, try to understand their point of view, and then proceed to answer.
Maintain A Positive Body Language
Sit straight with your arms relaxed and properly rested on the thighs. It is essential to maintain an appropriate posture, conveying confidence in your appearance. Uncross your arms to showcase. You are at ease.
Smile While Your Interact
If the company is conducting a job interview English, work on your speaking skills and maintain a neutral facial expression throughout the conversation. Try to smile often and lean in slightly to showcase an expression of confidence and that you are interested. All this will make you look calmer and stand out from the rest.
Always Be On Time
It is important to be on time, as mentioned in your job interview letter. Being on time will showcase your accountability and seriousness about this job. When you are working in a corporate structure, it is all about deadlines and work commitments. That way missing out on an allotted time makes you lose important points.
Carry Your Laptop And Other Essentials
Carry your laptop to the interview and keep all the essentials like your CV, degree certificates, and letter of reference neatly organized in a folder. Make sure you have a pen and your notepad inserted into the bag. Wear nice perfume and carry it as well. At times you can have more than one interview scheduled. Now it is important always to smell fresh.
Tell Them What Your Goals Are
Another essential, out of all the mandatory job interview tips, is to prioritize your goals and convey them to the interviewer once you are inside the room. Take up jobs that offer ample room for growth, and you will be at peace with your role at the end of the day.
Focus On Your Achievements So Far
Even though your resume has it all mentioned, elaborate on the details when sitting in front of the committee in person. Focus on your achievements so far and rate yourself as a professional. Do not hesitate to highlight your drawbacks and how you wish to work on those.
Consider Discussing Your Expectations From The Job
Now comes the part when it is your turn to convey your expectations from the job. That can be looking at your growth scale, the pay, business tactics, and the managerial abilities you will get to learn. Be honest and confident with everything you speak.
Convey Your Points But Be Subtle
If the committee wants you to know your opinion on a clause with the job, try to make your point subtly. Make them understand your feelings on the topic without letting them second guess the decision to hire you.
Always End Your Interview With A Firm Handshake
A firm handshake is always a dealmaker. Whatever the result of the interview is, start it with a polite greeting and, in the end, make a move with a strong handshake.
Follow Up
It is always a good idea to send a thank you mail to the organization after an interview. Keep it personalized and precise. Cross-check the name's spelling and email addresses before sending them out.
Whenever you appear for a job interview, ensure it adds to your personal growth. Be confident and give your best. The rest of the things will gradually fall into place.