The season of Summer calls in for some easy-breezy and comfortable dressing while remaining stylish. Summer dresses for women, in this case, stand out as the perfect best friend, providing the suitable space that a girl needs.
However, it is not an easy game when all you aim for is to match comfort with style, and there is a hot Sun above the head, ready to make you sweat all the time. But with an expert in the house, nothing shall keep our lady waiting. Read on and discover the fitting dress for summer season among a compact list of fifteen.
One Shoulder Dress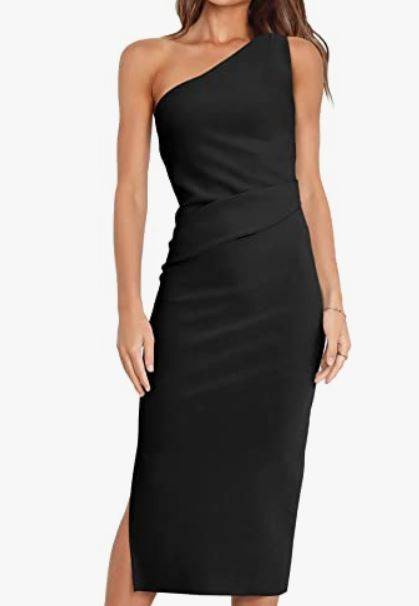 A one-shoulder dress comes in variable shapes and sizes, helping you achieve a perfect look for summer. Mostly you will find women with perfectly toned abs or sleek postures going for the look, but the same is perfect for curvy bodies. Flattering the curves in the right way. If you are sure about the look, opt for one above your knee with a slit on the side.
Maxi Dress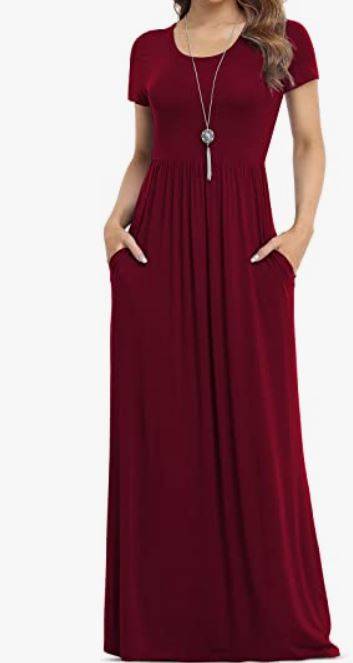 When searching for summer dresses long, maxi dresses always fit in. They help you look perfect for casual outings, brunch with friends, daily office, and late-night dinners. Select your color and accessories, making up for a comprehensive look.
Shirt Dress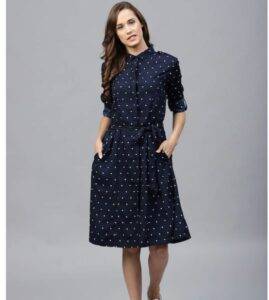 The eye conic shirtdress forms great office wear besides making for your after-office ventures. Select the color and build up material according to where you will wear it. Pair up with sneakers underneath or office boots, and you are ready to beat the Monday blues. In bags, choose between totes, laptop bags, cross-body, or casual slings.
Pinky Affair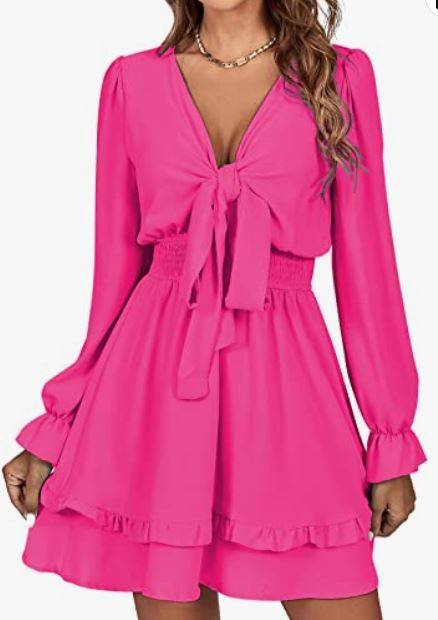 It is more for the color rather than the dress. Get a vibrant pink touching just above the knee, with some baggy or no sleeves, and rock the look in style. Go for white shoes and accessories as well. You will surely make for a style statement.
Sheer Dress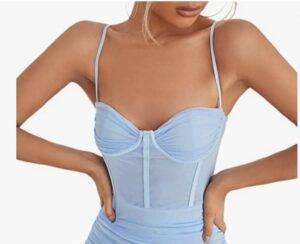 Sheer dresses with comfy lining underneath are in trend this summer. Choose light pastels and warm nudes for an elegant look. These particular dress types are available in multiple lengths like summer dresses midi, mini and long, having various collar designs. Go for anyone based on the occasion you will be attending.
A Noodle Strap Maxi Dress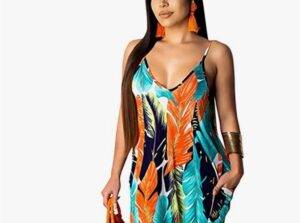 Also known as the Spaghetti strap maxi dress, this calls for cool summer essentials that you must have in your wardrobe. Style them with plain white t-shirts underneath or cotton jackets over the top to complete your summer dresses casual look. Keep accessories to the minimum and go for comfy pairs of flats along with a sling bag for day outings. At night, team up your look with heels.
Sheath Summer Dresses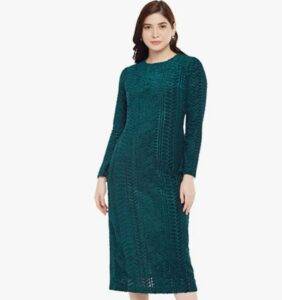 Sheath dresses are fabulous when looking for summer dresses plus size. This dress type has no fixed waistline and falls straight from the shoulder. If you have a shoulder with a matching waistline circumference, emitting an apple or rectangular-shaped body, go for the same.
Knitted Dress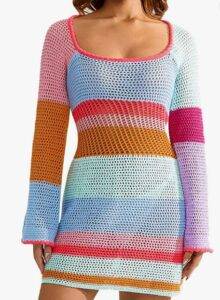 To add that extra oomph to your look, a knitted dress in summer dresses mini will look perfect. But make sure that the material is light and that you get the right amount of ventilation from your dress for comfortable wear during the day.
Backless Party Dress With Sleeves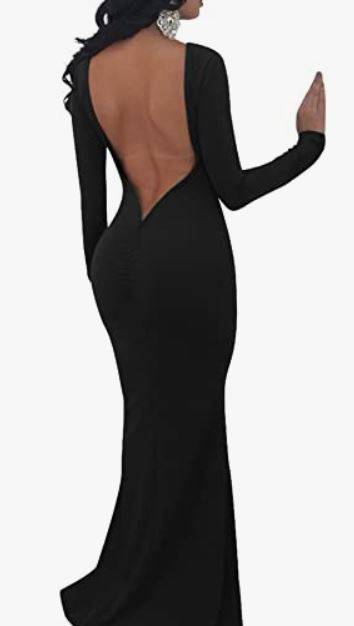 Special occasions require a special appearance at any time of the year. If you are comfortable with the style, a backless party dress with sleeves will turn heads. Own up the look with backless bras or nipple tapes as your choice. For the dress, wear colors like black, blue, white, or brown for a defined look. Team it up with some lovely jewelry and a watch.
Brielle Dress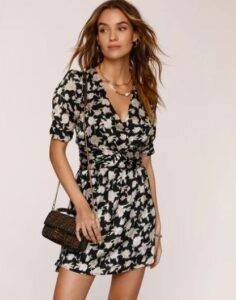 This precise fit and flare dress will ideally flatter your body shape with a silhouette wrap-around design on the front. Get one with a length above your knee by searching for summer dresses mini Brielle dresses online. Pair it up with high-rising boots or gladiator sandals, and you are ready to beat the heat in style. Also, remember to wear sunglasses and a hat.
Umbrella Cut Midi Dress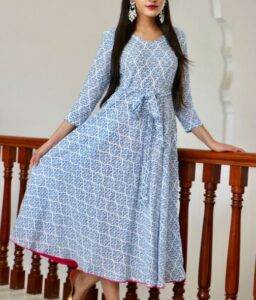 When searching for summer dresses for girls, Umbrella cut midi dresses in pastels or floral prints stand out. This particular dress type is evergreen and will never go out of style. There are various design inspirations available online that you can customize for yourself. Team it with a nice pair of heels to complete the look. For children, the dress will look good with ballerinas.
Denim Casuals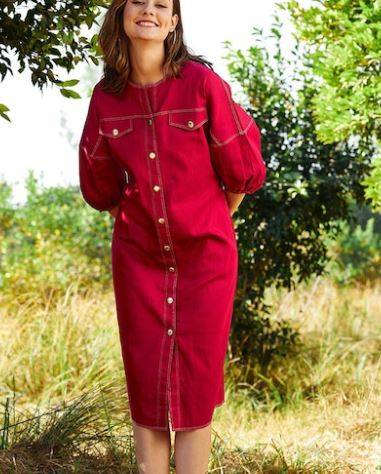 You might be thinking, how can one be comfortable wearing a denim casual dress during summer? But one with the right flare and wide sleeves will ensure comfort in style. If thinking about where to buy? There are multiple summer dresses on Amazon in denim fabric that you can vouch for.
Little Black Dress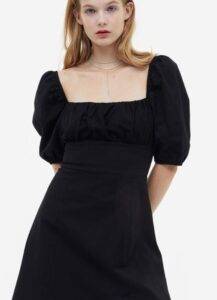 A little black dress is every girl's favorite and an absolute best friend for any occasion. Every time whenever there are summer dresses on sale, this is the first item you will notice going out of stock. When buying for yourself, consider the fabric you choose before finalizing one.
Halter Neck Dress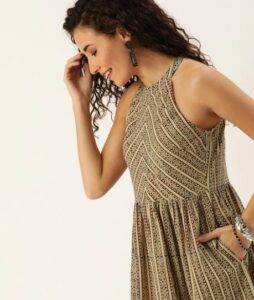 In a halter neck, you get wide straps wrapping around the back of the neck with deep armholes. Offering the perfect easy breezy feeling during summer. If you have broad shoulders and a height above 5''7, halter necks will look the best. When looking for summer dresses casual yet elegant, you can opt for this particular dress type.
Sweetheart Neck Dress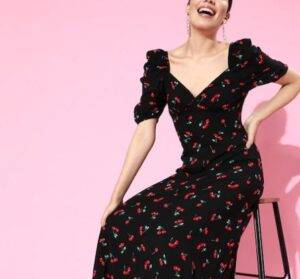 A sweetheart summer dress will be great for standing out in the group. The neckline of the same is high from the back and low on the front, representing the shape of a human heart. Multiple online websites are offering sweetheart summer dresses ladies online. Select a breathable fabric that will offer the proper comfort from the scorching summer heat while you wear the same outside.
So that's all your summer dresses for the season. Choose one as per your need and beat the heat in style.