Artificial intelligence is on a steady fast growth, giving humans all the scope to believe they are heading towards an AI-based future. However, the new concept makes people nervous when informed that AI is here to stay.
But as an optimist would say, good is hidden in the evil! While we are not here to portray AI as evil, we aim to help you understand how to make adequate economic use of the same. So read this article thoroughly and learn how the following AI tools can help you earn real money.
9 AI Tools To Make Money In 2024
AI tools and machine learning are now nearly a part of every industry. Helping professionals (content makers, graphic designers, digital marketers, web developers, and e-commerce business owners) in the best of its possibilities. However, all you have to do is learn and understand how to use these. So, as an added help, here is a list of 9 AI tools you can rely on to make good money in the real world.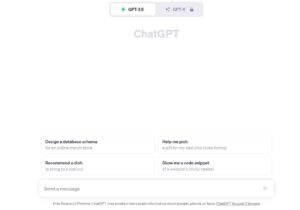 Chat GPT is a powerful conversational AI built on GPT 3 and 3.5 models. In the future, some organizations will be looking for people who can monitor ChatGPT. Why don't you start to train yourself on it now?
Main Functions And Utility
Provides codes with its codex structure.
It can prepare content just like humans, which is quite authentic and elaborate.
Chat GPT can handle many tasks like translation, summarization of text, and question answering.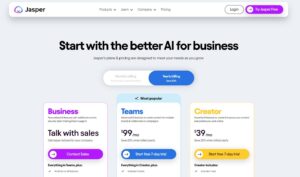 Jasper is the best AI tool for writing short and long-form content. Also, this has a special feature, Jasper Art, which helps one generate high-quality AI images.
Main Functions And Utility
Among all the other AI tools, this one helps you with effective commands, which can be used to create quick content without switching between multiple templates.
There is a long-form document editor that you can use to come up with great articles.
The dedicated Jasper Chat feature helps you with great articles that only include the latest info from Google.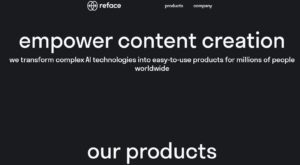 Reface is a unique AI tool with amazing features that you can use to make money. The tool lets you modify movies and edit videos as you like.
Main Functions And Utility
With its face-swapping technology and AI avatar generator, you can create various videos or personalize them for your clients accordingly.
Also, this AI tool allows you to animate photos and use them in various ways.
Overall, Reface is your one-stop destination to earn. With it, you can restyle videos, add special effects, monetize video content, and sell access to premium content.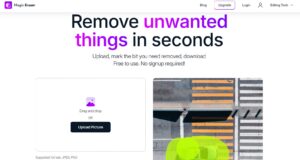 Photoshop continued as the only destination to edit, crop, and resize photos for so long. Now, we have alternatives, and they do their job the best. To remove unwanted objects from images, you can use Magic Eraser.
Main Functions And Utility
With Magic Eraser, you can provide professional image editing services to individual clients and businesses. The AI tool lets you select unwanted objects in an image and remove them quickly.
You can also edit and boost your photos in physical products like greeting cards, photo books, and canvas prints. Earn by selling those online.
Also, you can use Magic Eraser to showcase your photo editing skills and generate a work portfolio to present to your clients.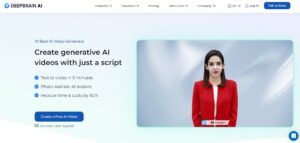 It is an amazing AI tool that can be used to create AI-based videos over simple text. You can also use the platform to prepare marketing, explainer, training, and spokesperson videos.
Main Functions And Utility
These amazing, realistic human avatars are quite impactful to the viewer's eyes.
Supports various languages, which is essential for making videos.
Also, you will get access to compelling video templates for the ultimate use.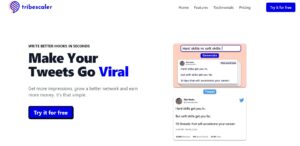 This amazing AI-technology-based Twitter tool helps you expand your reach online. With it, you can focus on building up your online presence.
Main Functions And Utility
With this AI tool, you can offer professionally paid services to manage and uplift individual or business Twitter accounts.
Also, if you have your own brand, use this AI tool to reach clients and sell products or circulate sponsored posts.
Most importantly, you can use Tribescaler to locate relevant brands in similar niches and collaborate with them online.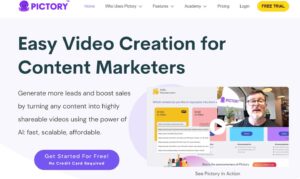 Pictory AI is a great tool to earn money online in 2024. With this, you can generate short and viral videos as you like. Also, if you run a blog, you can convert your posts into YouTube videos with this.
Main Functions And Utility
Among other AI tools, this lets you turn your transcripts into high-converting sales videos.
Add B rolls that provide secondary footage to your primary one.
Use it to generate videos with subtitles for social media.
It can automatically add captions to your videos.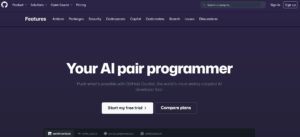 With Beautiful.ai, one can create brilliant presentations online, making a business look amazing. With it, you can make money by creating these attractive presentations.
Main Functions And Utility
The presentations made here are quite appealing and not at all time-consuming.
Over the platform, you can also devise a course and teach people how to use Beautiful.ai. You can charge them in return. Or post your video on YouTube and earn from there.
Also, you can offer support services to businesses and assist them with design advice or technical issues.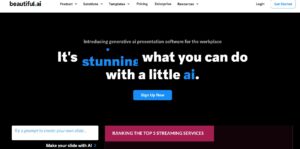 GitHub Copilot is a one-stop money-making AI tool for programmers. Here, you can access a GPT 4 model trained over millions of codes.
Main Functions And Utility
The AI tool can auto-complete codes and provide adequate real-time suggestions.
Also, when in use, you can depend on the particular syntax in different languages like Javascript and BASH.
Further, in GitHub Copilot, you can access text and voice-based prompts. You can use them to design and improve codes, conduct detailed analyses, and answer questions over docs.
A lot of development is under process, and with time, one can hope more AI tools will flood the market base. But as of now, these amazing finds will help you with great earnings in 2024.