From developing high-performance software solutions and electrification systems to being a leading hypercar manufacturer, Rimac Energy comes as a huge brand name. Also, its current CEO, Mate Rimac, has a majority of shares in Bugatti Rimac, besides being the sole stakeholder of Rimac Technology. The Croatia-based organization is all set to launch its next generation stationary Energy Storage Systems – Rimac Energy.
The company claims these next generation Energy Storage Systems (ESS) are essential in realizing the exclusivity of renewable power generation. Also, the same will decarbonize the already existing energy networks.
Next Generation Stationary Energy Storage Systems – Highlights
Here are the key highlights of the Next Generation Stationary Energy Storage Systems from Rimac:
The next generation Energy Storage Systems of Rimac are based on a novel electrical architecture. Which together help with relevant availability advantages, safety, and performance.
These new launches will help with a 40% reduction in system footprint and a 50% reduction in energy losses.
The portfolio from Rimac includes utility-scale ESS (Energy Storage Systems) industrial & commercial applications and adequately battery-buffered charging solutions (fully integrated).
The company plans to launch its pilot systems for a few consumers by the end of 2023 and 2024.
Complete production of ESS will be available by the beginning of 2025 at the Rimac premises in Croatia, which will scale to 10GWh+ annual production.
Next Generation Stationary Energy Storage Systems – Backdrop
For 18 months, Rimac Energy has built a steady team working on the 1st generation ESS. There are a total of 60 dedicated employees at present.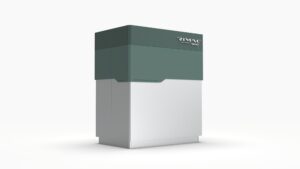 Rimac Energy applies a similar technique related to the company's expertise in EV technology. The next generation stationary Energy Storage Systems of Rimac is a newly channelized novel battery architecture, reducing losses in efficiency by 40% and a decrease in system footprint by 50%.
Other technological benefits include
Inbuilt redundancy helping with improved availability
Improvement in cycle life
Competitive installation cost and material
Next Generation Energy Storage Systems – Portfolio
Rimac, as an organization, believes that the planet's future depends on renewable and clean energy, which is also resilient. That is the sole reason for them to channel their engineering expertise into next generation stationary Energy Storage Systems (ESS) that will leave a fulfilling impact. The product portfolio goes as
Utility ESS
It is a grid-scale ESS for a reason. Designed to support decarbonization while enhancing grid-specific resilience and flexibility.
It scales from scaled from 0,2 MW straight into GWs.
Thus enabling a range of applications with appropriate functionalities
Commercial & Industrial ESS
It can optimize site consumption while the compact, stackable, and sleek units enhance the industrial plot's aesthetics.
The system can scale from the 200 kW into MWs
It integrates seamlessly with charging installations and on-site solar
Fast & mega-watt charging
It is a comprehensive battery-buffered charging solution that enables swift charging regardless of the limitations of the grid infrastructure.
It can be scaled up to 1.500 kW and 2.000 Vdc as a wholly integrated system.
About Rimac
CEO Mate Rimac is the sole stakeholder of Rimac technology, besides owning a fair share in Bugatti Rimac. Zagreb, Croatia, stands as the present location of the Rimac Group, with a company strength of 2000+ people. From 2023, the company plans to shift its headquarters to Rimac Campus, spread across 100,000 m². It will be able to accommodate more than 2500 people.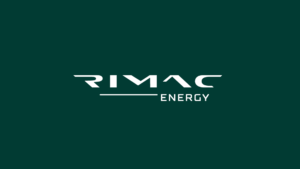 From Mate Rimac – The core team of Rimac Energy is thoroughly dedicated and excited to develop solutions that help with accessible clean energy. Also, the same should be able to bring down the dependency on fossil fuels and pave the way for a better future. He also believes that the world is in grave need of clean and capable energy infrastructure.