Thermal cameras are known for converting heat radiations into an image. These cameras with infrared imaging techniques continue to be in demand across multiple industries like security, animal health, gas detection, first responders, mechanical installations, etc.
However, owing to the advanced technique and the working procedure it is based on, thermal cameras continue to be highly-priced. Too expensive to be used across privately owned products like smartphones and self-driving cars.
But a research team from Flinders University has developed a low-cost thermal imaging lens, focusing on making it a part of the daily lives of commoners.
Use Of Sulfur Copolymers In Infrared Optics – An Economic Version Of Thermal Cameras
According to the research team, there has been an increase in the use of infrared imaging for medical purposes and civilian and military surveillance in recent years. Thus marking the need for low-cost alternatives to continue with a smooth operational task.
In this regard, copolymers rich in Sulfur offer a promising future. Wondering how? The team noticed a high refractive index in the Sulfur copolymers, living up to their expectations. Also, cost-wise, they had to pay much less for the feedstocks these copolymers were designed from.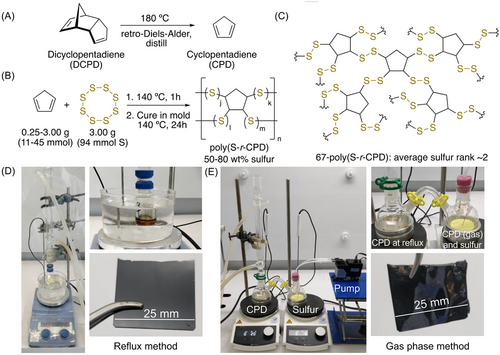 The researchers copolymerized cyclopentadiene and Sulfur to develop lenses with a long-wave infrared transparency that has not been found before. Further, the team used a black-colored copolymer, which allowed specific use as an infrared transparent blind. Thus working as a protector of undercover surveillance and thermal imaging equipment.
Why Sulfur Copolymers For Thermal Cameras?
Generally, thermal cameras capturing infrared images are costly, and the lenses must have special properties. Otherwise, regular plastics and glasses tend to absorb infrared radiation. In that case, companies use expensive materials like zinc selenide and germanium for an effective output.
However, these materials are difficult to manufacture and maintain as well. Zinc selenide has toxic elements, while manufacturers always face difficulties getting germanium in appropriate amounts.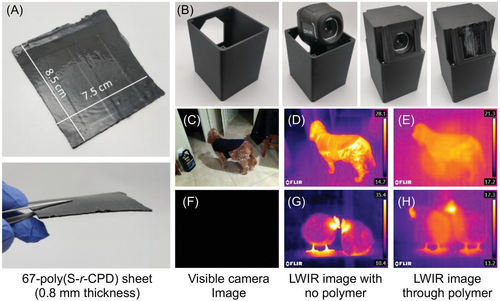 The researchers wanted to eliminate such challenges with lenses for thermal cameras once and for all. Thus they went on to develop a new polymer – low in cost besides being abundant in cyclopentadiene and Sulfur (organic compound available in the form of a colorless liquid).
The most interesting part is this sulfur-based lens can be put into a cast and molded into various shapes, abiding by common techniques used in the plastic industry. Compared to infrared manufacturing techniques, modern processes are quite simple and low on energy consumption levels.
Also, the researchers were focused on discovering more about using cyclopentadiene as a gas when reacting with Sulfur. By this, they wanted to monitor the composition of the resulting lens and amplify the capabilities of the thermal cameras.
Possible Applications Of The Sulfur Copolymers In Thermal Cameras Across Different Industries
The development of Sulfur Copolymers helped pave the way for a new scope of thermal imaging which was never possible before. Here are futuristic applications of the same –
Self-driven cars can use the technology to detect objects in front of them, even under low light or fog.
Farmers can use the same in agriculture to monitor the health of their crops.
Owing to the light weight of the lens, it can be used in aerial imaging by drone.
Manufacturers can incorporate the same into users' smartphones, home automation systems, and computers.
Also, the same can be used to develop next-generation smoke alarms.
Technology is continuously evolving, helping the world come to terms with everything automated and upgraded in all possible ways. This particular is yet another addition to the list of innovations.